Leigh Aitken
Leadership Development Specialist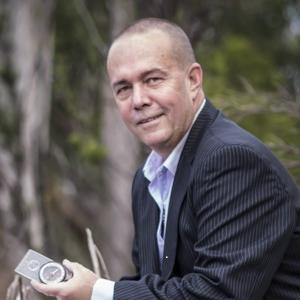 Leigh Aitken
Inspired Business Consulting and Personal Development
Founder and Lead Trainer
Contact
About Me
Leigh Aitken is the Founder and Lead Trainer of Inspired Business Consulting and Personal Development, a boutique training consultancy specialising in leadership development.
Leigh is a fully qualified trainer and among his numerous qualifications, holds a Diploma in Vocational Education and Training.
Leigh facilitates training in over 50 professional and personal development workshops covering a wide range of topical business issues. Leigh is also an accredited ReAch Practitioner and FISH! Trainer.
Since establishing the business in 2005, Leigh has trained in excess of 8,000 people from hundreds of businesses.
Leigh also works as a coach and mentor, helping business people across a range of industries to develop their skills, knowledge and experience.
Leigh's extensive experience stems from 25+ years working as a senior manager for local, national and international organisations. Leigh has worked in Retail, Tourism, Hospitality, Transport, Warehousing and Distribution, Marketing, Advertising and Sales.
Leigh is recognised as a creative thinker, an entertaining presenter and an inspiring public speaker. He delivers training in a fun, relaxed atmosphere that engages participants to maximise the learning experience.
In 2015, Leigh launched a unique leadership training program – "The Leaders Map" taking experienced and aspiring leaders out of the classroom and off the beaten track to explore leadership in a vastly different setting.
In his spare time, Leigh volunteers as a team leader with Operation Flinders – a wilderness therapy program for at risk youth. He has also served as President and Club Captain for one of the largest and most successful tennis clubs in South Australia. He also enjoys reading tarot cards and playing a bit of harmonica from time-to-time!
Skills
With over 35 years experience, Leigh brings to every project a range of skills, delivered in a no-nonsense and entertaining way.
Service Locations
NT - Darwin
NT - Other
SA - Adelaide
SA - Other
Business Management
Change Management
Coaching and Mentoring
Communication
Customer Service
Facilitation
Leadership, Management
Presentation Skills
Sales