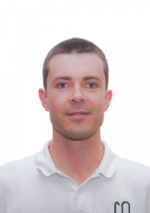 Ben Bauert (MBA, LLB/BA, DipAppFin) founded Facilitate in 2016, after working as an international commercial and corporate lawyer across Australia and China.  The Facilitate virtual training platform lowers the costs and complexity of using and scaling VR training for organisations with large remote workforces.

Ben is on a mission to disrupt workplace training. He is a firm believer that education and training should be impactful and engaging for everyone, regardless of their natural learning preferences. The unparalleled flexibility and effectiveness of VR is why Ben believes the technology will represent 50% of workforce training by 2030.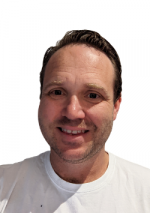 For over 15 years, Andrew has been helping learners get the most out of digital learning. As co-founder and managing director of learning platform, ClearXP, Andrew is changing the landscape of online learning platforms. 
Through his work with some of Australia's largest organisations, Andrew has successfully designed, developed and delivered online training for hundreds of thousands of people. Andrew and ClearXP have been recognised for their work in this space, most recently by being awarded an AITD Excellence Award for Best Use of Learning Technology.
Andrew resides in Melbourne, enjoying life raising a young family.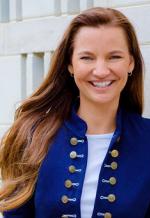 Anneli is on a mission to humanise the leadership landscape and change the way we see each other. Known affectionately as the 'Professional People Whisperer' (don't hold that against her), Anneli has become the trusted advisor for many executives and leaders when it comes to increasing their influence, engagement and interpersonal impact for better business results - for themselves, for their teams and for their companies.
Anneli was the 2021 recipient of the AITD Dr Alastair Rylatt Award for L&D Professional of the Year.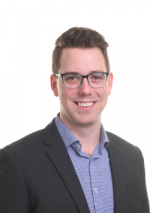 One of Shine Lawyers' values is to 'dare to be different', and in his role as eLearning instructional design lead, Chris Burke takes every opportunity to be daringly different. With over a dozen years' experience as an instructional designer, Chris has applied his skillset working with clients in the construction, telecommunications and defence industries. These days, Chris works within the learning and development team at Shine Lawyers, one of the largest personal injury law firms in Australia.
Chris prides himself on trying new things and avoiding the sausage factory that eLearning development can sometimes become. When Chris isn't adding pizazz to a preso, spark to a slide or vroom to a video, he's at home with his wife and two small children. In fact, Chris is currently on extended parental leave following the birth of his daughter and is very much looking forward to attending a conference interstate.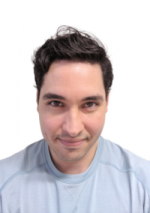 Peter is the founder and managing director at MAXART, one of Australia's leading educational and training technology companies.
Peter has worked with some of Australia's and the world's most recognisable brands, and has been invited to share his ideas on serious games technologies at conferences and seminars throughout Australia.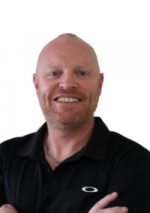 Julian Davis is an award-winning digital learning systems architect, presenter, facilitator and author. Julian has been involved in web and learning technologies for over 25 years, giving him a vast knowledge base and experience to understand what organisations need when it comes to digital learning (or eLearning).
He has extensive knowledge in many different learning technologies however has focused on Experience API (xAPI) for the past 5 years and how this emerging technology can be used to bring together orphaned digital learning systems or platforms, enabling greater exposure to learner behaviour through the use of learning analytics.
Julian is well regarded in the global xAPI Community for innovating solutions and adapting to xAPI. As well as being an active member of the Australian xAPI User Group, he is an associate fellow with the Australian Institute of Training and Development (AFAITD) and the president of the QLD/NT AITD divisional council.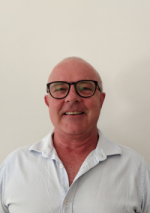 Nigel Doyle comes from a computer science background, and has spent most of his career partnering with training developers and subject matter experts to implement e-learning solutions. He loves the collaborative nature of his job, as well as the buzz of always working with new technology. Nigel's present role as senior multimedia specialist with Navy is tremendously varied, and sees him working on design and construction of interactive training content, as well as scriptwriting and training video production. Nigel's latest major project has been the delivery of an effective and cost efficient online solution which (virtually) brings young marine engineering trainees into complex spaces on board ships without the difficulties of real-world physical ship access.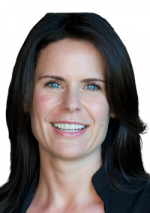 Stacey is a global people, digital and talent technology leader with a broad experience base that includes big four and boutique consulting, academia and senior management roles across diverse industries and cultures.
Her background in psychology, sociology, education, IT, HR tech and digital production means she can lead and drive collaboration and innovation across multi-disciplinary teams, adding measurable value when enabling the 'joining of the dots' in the future of work, talent, skills and capability in a digital world. Stacey is internationally recognised for her employee engagement and digital reality experiences. A multi-award winning filmmaker, Stacey is a go-to person for film and digital judging for the New York Film Festivals and the International Stevies Business Awards.
Originally from the UK, Stacey began her career in youth work and teaching and alongside her focus on building an engaged future ready workforce, continues on her mission to democratise learning, enabling all people, regardless of their socio-economic background, equal opportunity to reach their life goals. A keen lifelong learner Stacey dives deep into different learning experiences, recently in Masterclass, learning acting with Helen Mirren, non-fiction writing with Malcolm Gladwell and stand-up comedy with Judd Apatow.  

Stacey spends quality time in digital reality with her boys including virtual reality Star Wars games, Dance on the PS4 and catching augmented reality Pokémon's on the streets of the North Shore. She has a family of water babies; all year-round fun time is spent in and on the water.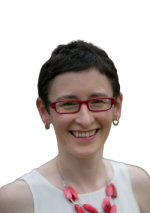 For Rachel Gillott, Shine Lawyers is in her blood. As the senior learning and development business partner, Rachel brings to her role over twenty years' experience in the business, and a skillset built specifically to support their lawyers and leaders.
With a Masters of Learning and accreditations including Brain-Based Coaching (Neuro-Leadership Institute), Rachel applies her L&D toolkit and experience to make real change in the business, such as through the Shine Lawyers award-winning Minimise Risk (AITD 2020) and Evolve Leadership programs (Lawyers Weekly Awards 2019).
As a specialist in business engagement, learning design and facilitation, Rachel was part of the team who set up the Shine Lawyers residential Centre of Learning "Tiddalac" (Upper Lockyer, Toowoomba). This facility sets Shine Lawyers apart and is an example of their proud learning culture.
Rachel lives in Brisbane with her husband and two children and is an AITD QLD/NT Committee Member. 
Danny Ginsberg is a passionate people development professional with a strong eye for organisational needs and workforce competencies. He has a successful background in the creation and execution of leadership and professional development programs, implementing creative solutions to meet business needs.
Danny has been lucky to work for amazing local and international organisations including, IKEA, Bunnings, Department of Sustainability & Environment, Performance Partners Consulting, Specsavers, Xero & The Arbinger Institute. Danny has also ventured out on his own into consulting and worked with many large service, retail and franchise companies.
After being a big fan for many years, in January 2021 he had the opportunity to join Culture Hero, where he is now the Director of Engagement and Development. A wonderful combination of his years of learning & development experience, all his creative endeavours and a deep love of play. 
Danny's passion for learning and working towards a successful and dynamic organisational culture is reflected in all he does. He is dedicated to helping individuals grow and develop into inspirational and motivated leaders.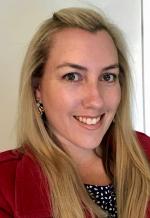 Krystal Irving currently oversees learning culture and capability for ANZ, which includes driving an aggressive reskill and upskill agenda for the bank.
With seventeen years' experience in both learning and organisational development, she has spent time working on leadership strategy and development, capability development, learning design and curation as well as learning experience platform implementation. Krystal is particularly passionate about leadership capability and learning that has a genuine measurable impact.
She has worked across multiple industries, including financial services and telecommunications, holds a Masters degree in Adult Education, and also enjoys softball, writing and geocaching with her family.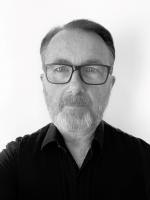 Scott is a passionate and widely experienced adult educator who thrives on developing professional skills in individuals, teams and organisations; increasing self-awareness and building business confidence and competence.
Scott is a highly skilled communicator with experience in establishing and leading teams, conceptualising large-scale business initiatives, and working to engage others in achieving strategic learning and capability development objectives. Twenty-five years of instructional design, facilitation and management experience has developed a sound set of executive competencies and core skills. Scott's extensive career has included project management, instructional design and facilitating technical and non-technical learning initiatives for more than 30 recognisable Australian and international companies across multiple industry segments.
Today, Scott bridges that divide between organisational objectives and learner needs by taking on the challenge of learner advocate – ensuring educational strategies align with learner profiles, preferred learning approaches and workplace application.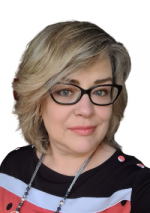 Kerry has been involved with online learning for more than 15 years and has developed and facilitated online learning experiences in virtual worlds, webinars and learning management systems. Her background includes both the Vocational and Higher Education sectors as well as work for the Commonwealth government. Kerry has travelled around Australia presenting on a wide range of educational technology topics and, as the producer and talent for eLearning Insights, Australia's first national learning podcast, has interviewed with some of the leading thinkers in the field.
Kerry currently works as an Online Education Designer in the university sector, collaborating with academics to develop engaging, interactive and accessible online courses for national and international markets. She lives in Adelaide with her grumpy old cat and tries to catch live blues acts whenever possible.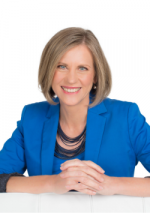 Michelle is the founder of Learning Uncut. She works with leaders who want learning to make a bigger impact in their organisation. 
Her core expertise is organisational learning strategy, capability uplift for learning teams, and continuous learning skills and practices. She has worked with organisations in a range of industries including defence, public sector, aviation, manufacturing and financial services. 
Michelle was awarded the Australian Institute of Training and Development's 2019 L&D Professional of the Year. She also received the 2019 Jay Cross Memorial Award for outstanding contribution to the field of informal learning.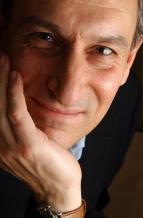 With over 25 years of experience in corporate learning, Nigel is a regular speaker, writer and broadcaster on the topics of development, technology and leadership. Between 2002 and 2006 he headed up the BBC's learning and development operation. Following this, he started his own company nigelpaine.com Ltd that is focused on building great workplaces. He teaches on a doctoral programme at an Ivy League university, he has written three recent books, presents a monthly TV program (Learning Now TV), and shares a weekly podcast (with Martin Couzins) called From Scratch.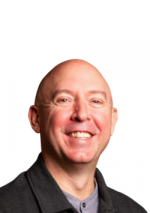 Dan is the founder and CEO of The Pontefract Group, a firm that improves the state of leadership and organisational culture.

He is the best-selling author of four books: Lead. Care. Win. How to Become a Leader Who Matters; Open to Think;  The Purpose Effect and Flat Army. A renowned speaker, Dan has presented at four different TED events and also writes for Forbes and Harvard Business Review. Dan is an adjunct professor at the University of Victoria, Gustavson School of Business and has garnered more than 20 industry awards over his career.

Dan is honoured to be on the Thinkers50 Radar list. HR Weekly listed him as one of its 100 Most Influential People in HR for 2021. PeopleHum listed Dan on the Top 200 Thought Leaders to Follow in 2021 and Inc. Magazine listed him as one of the top 100 leadership speakers.
Previously as chief envisioner and chief learning officer at TELUS—a Canadian telecommunications company with revenues of over $14 billion and 50,000 global employees—he launched the Transformation Office, the TELUS MBA, and the TELUS Leadership Philosophy, all award winning initiatives that dramatically helped to increase the company's employee engagement to record levels of nearly 90%. Prior to TELUS he held senior roles at SAP, Business Objects and BCIT.

Dan and his wife, Denise, have three children (aka goats) and live in Victoria, Canada.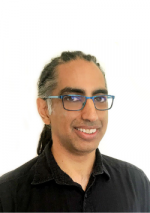 A self-described curious, empathetic and geeky human, Arun is an experienced learning, performance, and innovation strategist, having developed solutions for some of Australia's largest companies. He was recognised by the AITD as Australia's Learning Professional of the Year in 2017 and has developed an international reputation, particularly for his work in enabling learning agility and using design thinking to co-design impactful blended learning solutions.
Arun has broad experience in emerging technologies and is an unashamed geek when it comes to learning science, cognitive psychology, behavioural economics, marketing, and anything that provides insights into how people think, behave and change. Importantly, Arun is adept at translating his diverse tech and geek knowledge into impactful strategies.
Arun has previously founded Learn2LearnOnline.com, a free crash course in learning agility, and most recently has co-founded ModelThinkers.com, a project to help people to be smarter, faster. He can be found at his website at arunpradhan.com .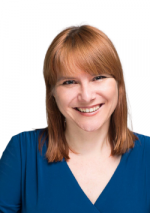 Natalie is the Head of Client Delivery at Inkling, with over 20 years' experience helping leaders and organisations co-create thriving cultures and propel purpose-driven growth.
In her work as an executive coach, facilitator and advisor, Natalie partners closely with senior executive teams to navigate complexity, solve for adaptive challenges and execute sustainable strategic outcomes that deliver value for communities and whole systems. She is a frequent speaker on strategies for well-being and performance, systems change and value creation, and is an award-winning learning designer. Her work is backed by over a decade of study in applied positive psychology, adult education, design and futures thinking, and an extensive career leading APAC teams in human, business and organisational development.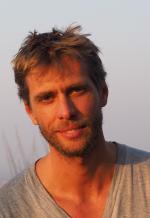 Philipp Seiler is Facilitate's CXO and a trained psychologist who recently co-authored a white paper on VR learning's effectiveness and best practices. Philipp is passionate about bringing more humanity to the workplace. This means using technology in a way that improves people's daily experiences in the workplace. VR is uniquely placed to teach critical skills such as communication, negotiation and emotional intelligence better than any other technology currently available.
When not involved in tech, Philipp is passionate about the natural world and all things motorcycling.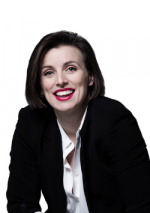 After experiencing an aha moment at a Beyonce concert (true story!), with $300 in her bank account, entrepreneur Rachel Service started Happiness Concierge™, the company empowering thousands of people across the globe.
Since then, she has saved companies millions by empowering their people, partnered with ASX listed companies, retail banks, universities and government departments and shifted the dial on workplace culture.
Rachel's personal ethos is about giving people tools for empowerment. Her award-winning approach to personal and professional growth has been featured in the media, on the TEDx stage and implemented in companies across the globe. Rachel's first book, outlines the highs and lows of personal and professional growth, a summation of her years of front line experience supporting thousands of individuals to thrive in life and work.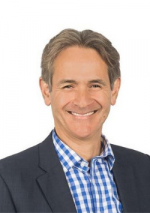 Tony is the director of Passion and Purpose – an organisation that 'empowers leaders for influence in high-stakes situations'. P&P clients are corporate, government, medical and professional services including Asahi Beverages, AGL, Toshiba, Australian Federal Government, NSW, QLD, WA government.
Tony developed an approach referred to as the EMPOWER METHODOLOGY - transforming how we 'show up' in communication where confidence, influence and authenticity is tested. Tony is an AITD facilitator for Presentation and Facilitation Skills. He graduated from the prestigious Guildhall School of Music & Drama in London with a diploma of professional acting and holds a Bachelor of Science (IT, accounting, psychology, philosophy), 2 x graduate certificates in executive coaching, training & assessment.
When he is not facilitating or coaching, Tony loves; swimming in ocean water all year round, writing, nature, meditation, time with family, friends and 'Albie'.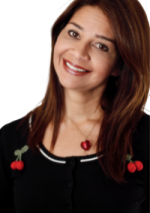 Tania Tytherleigh is the chief learning officer of the Master Trainers Institute Australia. With over 25 years' experience in teaching and learning, Tania has been working with government and private organisations around Australia to design and facilitate strategically aligned professional development that change lives and change organisations.

Tania is passionate about creating unique learning experiences and is known for her highly interactive, creative and fun learning programs.
She is a regular presenter at national and international conferences including ATD2019 (Washington DC) and ATD2020 (Virtual), AITD2020 (Sydney), CPA Congress and LearnX Australia.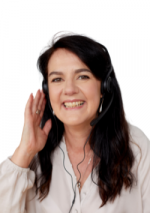 Cheryle Walker is a consultant, facilitator, author and instructional designer of live online workshops, webinars and events. She works almost exclusively in the virtual world, connecting and creating impactful interactions, using technology to teach, communicate, design, curate and influence with esprit.  Cheryle is a perceptive value-creator who has been using web-conferencing software for 20 years to hold and engage live online audiences. She works with a wide range of clients from an appreciable kitchen-sink of industries and sectors. 
As the creator and facilitator of the Virtual Classroom Environments program for AITD, Cheryle's expertise is at the elegant edge of digital facilitation techniques, both playful and productive.  Her book titled Leverage LIVE Online has recently been published in both print and ebook formats.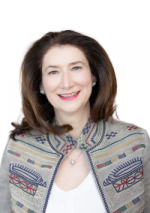 Emma Weber, learning transfer authority, made it her mission in life to make a difference to learning transfer worldwide. Frustrated by the amount of learning which is wasted when it fails to make it across the knowing – doing gap Emma created the Turning Learning into Action™ methodology to solve that problem.
This methodology is deployed throughout 20 countries and in 12 languages by a talented team and Coach M, a conversational intelligence. Coach M is challenging the industries thinking of what's possible in learning transfer.
Emma shares her passion and expertise through her writing – her first book, Turning Learning into Action: a proven methodology for effective transfer of learning, was published by Kogan Page in 2014.