Demonstrate the commitment of your organisation to workplace learning and development with an AITD corporate membership. Five or more linked members will enjoy AITD member benefits whether located in one office or spread across your operations. 
---
AITD corporate membership is a fantastic way for your organisation to:
attract and retain talented employees by recognising and supporting their professional development
ensure your L&D staff stay at the forefront of industry trends and knowledge
demonstrate a commitment to excellence and innovation across learning and development, training, and organisational development.
---
Who it suits
Does your organisation have at least five people working across training, learning and development, as a human resources generalist, or in organisational development and/or talent management? Then AITD corporate membership is a great way to support them and your company's L&D initiatives.
---
Corporate Membership Categories & Fees
Corporate membership saves you at least 20% off the cost of individual membership and is structured over four tiers, with each level offering you more value for a lower per-member fee.
With corporate membership, each linked employee would receive the same benefits as a standard professional membership; however, unlike individual membership, should a member change roles, the membership is readily transferrable to their replacement.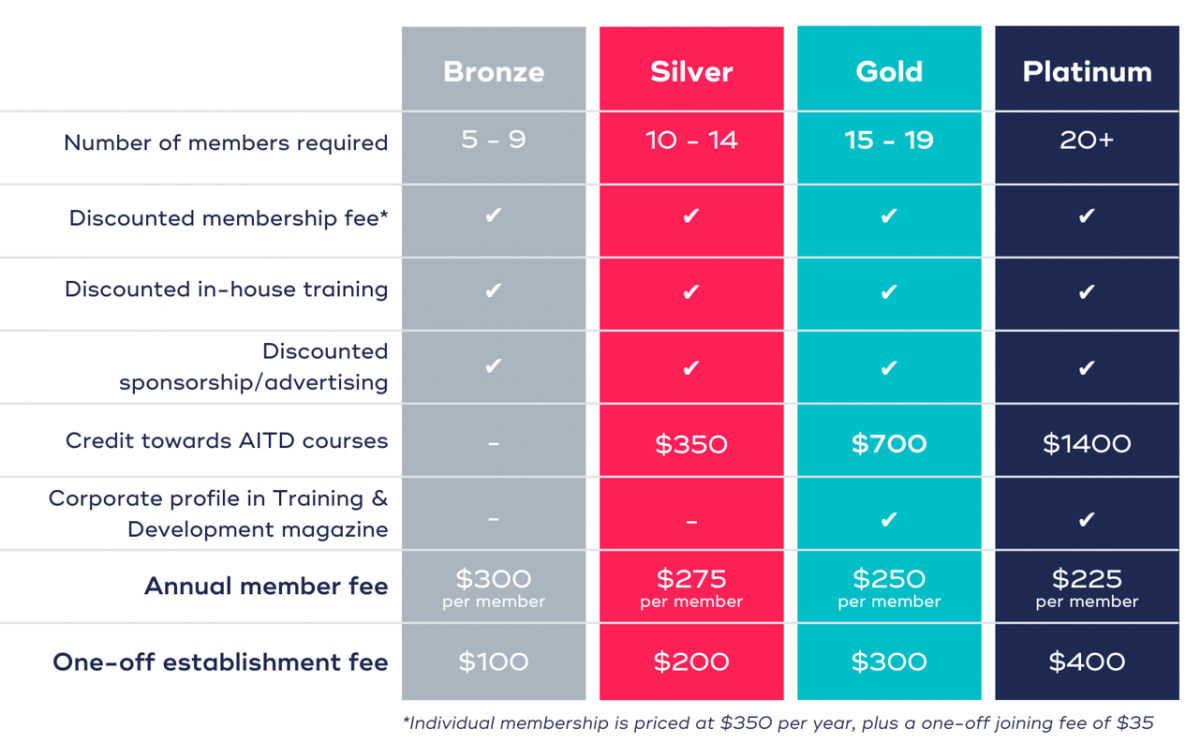 By becoming an AITD corporate member, you agree to abide by our terms and conditions, constitution, by-laws and code of ethics.
---
Download our brochure, or to discuss membership benefits and learn more, please contact us or call  +61 (0)2 9211 9414.