Digital Facilitation: What Have We Learned?
Cheryle Walker | Director & Certified Online Learning Facilitator, Cheryle E Walker Pty Ltd
---
Throughout 2020 and 2021, most organisations and L&D professionals pivoted and adapted to COVID-normal ways of learning and working.  For many, this included increasing or, for the first time, embracing live online digital facilitation of workshops, virtual coaching, live-streamed conferences and events. There were a range of experiences and an abundance of reflection, reiteration and learning what works and what doesn't. As we enter 2022 to a 'new normal', a 'COVID-normal' or continue to evolve through remote and home working models, L&D professionals continue to meet the challenges and innovate the design and delivery of group and individual learning.
This session will focus on what the experiences of virtual and remote learning offered, what we have learned and what we will take forward as we define best practices in digital facilitation and the delivery of remote-based learning programs.
---
KEY TAKEAWAYS
An exploration and understanding of how organisations and individuals experienced remote (but live), online learning facilitation and delivery during the pandemic.
Shared challenges, journeys and solutions to the remote and digtial learning environments. 
Ideas, insights and motivations for continuing to evolve, improve and blend digital facilitation techniques.
---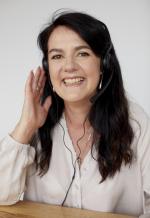 Cheryle Walker is a consultant, facilitator, author and instructional designer of live online workshops, webinars and events. She works almost exclusively in the virtual world, connecting and creating impactful interactions, using technology to teach, to communicate, design, curate and to influence with esprit. Cheryle is a perceptive value-creator who has been using web-conferencing software for 20 years to hold and engage live online audiences. She works with a wide range of clients from an appreciable kitchen-sink of industries and sectors.  As the creator and facilitator of the Virtual Classroom Environments program for AITD, Cheryle's expertise is at the elegant edge of digital facilitation techniques, both playful and productive.  Her book titled Leverage LIVE Online has recently been published in both print and ebook formats.