Technology and Learning Culture: A Marriage Made in Heaven?
Nigel Paine | Managing Director, NigelPaine.com
---
There has been a predominant myth, particularly over the COVID disruption that technology is the answer. But the reality is more complex and getting it right is very important - or a colossal waste of energy and money.
This presentation will share five ways to think about leveraging the power of technology as an enabler and a disruptor - and will steer you through the rocks that will be thrown in your way.
Using examples of some really magnificent achievements from companies big and small, you will come away with some ideas and new ways of thinking about the power and importance of technology and exactly how to make it work for your learning culture and business strategy.
---
KEY TAKEAWAYS
Explore what works and what does not.
Think about technology differently. 
Work out what you really want for your organisation and work back to technology, not the other way round.
---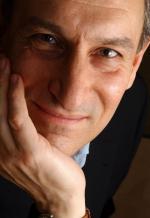 With over 25 years of experience in corporate learning, Nigel is a regular speaker, writer and broadcaster on the topics of development, technology and leadership. Between 2002 and 2006 he headed up the BBC's learning and development operation. Following this, he started his own company nigelpaine.com Ltd that is focused on building great workplaces. He teaches on a doctoral program at an Ivy League university, he has written three recent books, presents a monthly TV program (Learning Now TV), and shares a weekly podcast (with Martin Couzins) called From Scratch.