Better and Faster: The Demands of Building Training for the New Space Race
Peter Clowes | Director, MAXART
---
Prepare to go on a deep dive into underwater VR simulation training for the next generation of astronauts headed to space. In this session you will learn what it takes to create highly specialised training for critical space use cases, where the risks are high and even small mistakes can be fatal.
This session will be full of challenging training problems and the many lessons Pete and his team learnt along the way to building new training tools for the next wave of space exploration. Strap yourself in for launch, because this journey is a bumpy ride! 
---
KEY TAKEAWAYS
Why you should treat all learners like astronauts.
The impact of learning and operational environments on performance.
The role new technologies are playing in building better, faster training programs.
---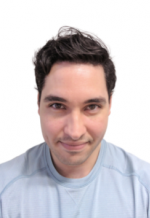 Peter is the founder and managing director at MAXART, one of Australia's leading educational and training technology companies.
Peter has worked with some of Australia's and the world's most recognisable brands, and has been invited to share his ideas on serious games technologies at conferences and seminars throughout Australia.