The Shine Superhero Story: Our Mission to Minimise Risk
Rachel Gillott | Senior Learning & Development Business Partner, Shine Lawyers
Chris Burke | eLearning Instructional Design Lead, Shine Lawyers
---
We are not your typical law firm. So, when we decided to tackle a negative trend of risk issues at the firm, we dared to do it differently. 
We built a superhero movement which was engaging, fun and effective, materially reducing our risk issues. By leveraging risk experts inside and outside the business, we delivered a message with gravitas and obliterated the 'it won't happen to me' mentality and supported our team members to connect the dots between what they do and the potential risks involved. 
Join us as we revisit our journey to create a firm of risk-fighting superheroes. Cape not included.
---
KEY TAKEAWAYS
Use storytelling, humour and design to create an impactful learning experience while mitigating group risks.
Leverage industry expertise (inside and outside of business) to deliver the message with authority.
Challenge your stakeholders that different can be good
---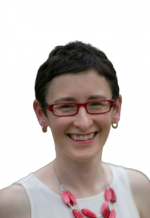 For Rachel Gillott, Shine Lawyers is in her blood. As the senior learning and development business partner, Rachel brings to her role over twenty years' experience in the business and a skillset built specifically to support their lawyers and leaders.
With a Masters of Learning and accreditations including Brain-Based Coaching (Neuro-Leadership Institute), Rachel applies her L&D toolkit and experience to make real change in the business, such as through the Shine Lawyers award-winning Minimise Risk (AITD 2020) and Evolve Leadership programs (Lawyers Weekly Awards 2019).
As a specialist in business engagement, learning design and facilitation, Rachel was part of the team who set up the Shine Lawyers residential Centre of Learning "Tiddalac" (Upper Lockyer, Toowoomba). This facility sets Shine Lawyers apart and is an example of their proud learning culture.
Rachel lives in Brisbane with her husband and two children and is an AITD QLD/NT committee member.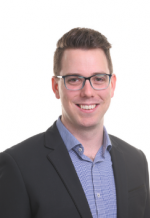 One of Shine Lawyers' values is to 'dare to be different', and in his role as eLearning instructional design lead, Chris Burke takes every opportunity to be daringly different. With over a dozen years' experience as an instructional designer, Chris has applied his skillset working with clients in the construction, telecommunications and defence industries. These days, Chris works within the learning and development team at Shine Lawyers, one of the largest personal injury law firms in Australia.

Chris prides himself on trying new things and avoiding the sausage-factory that eLearning development can sometimes become. When Chris isn't adding pizazz to a preso, spark to a slide or vroom to a video, he's at home with his wife and two small children. In fact, Chris is currently on extended parental leave following the birth of his daughter and is very much looking forward to attending a conference interstate.