Creating a World-Class Culture
Rachel Service | CEO, Happiness Concierge
---
How do we influence best practice culture in our organisations?
Leading workplace expert, Rachel Service, shares the findings of her team's primary research, which formed the creation of her industry-leading World-Class Culture Framework. In her interactive keynote, Rachel will step us through the framework, inviting us to reflect on the five elements of success to create a psychologically safe and productive workplace culture.
Leave her energising session with clarity on areas to further develop culture and a game plan for success.
---
KEY TAKEAWAYS
The elements of effective and inclusive cultures.
Framework to analyse workplace culture.
Application guide to applying a framework to your organisation.
---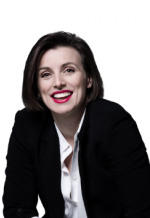 After experiencing an 'a-ha' moment at a Beyonce concert (true story!), with $300 in her bank account, entrepreneur Rachel Service started Happiness Concierge™, the company empowering thousands of people across the globe.
Since then, she has saved companies millions by empowering their people, partnered with ASX listed companies, retail banks, universities and government departments and shifted the dial on workplace culture.
Rachel's personal ethos is about giving people tools for empowerment. Her award-winning approach to personal and professional growth has been featured in the media, on the TEDx stage and implemented in companies across the globe. Rachel's first book outlines the highs and lows of personal and professional growth, a summation of her years of front line experience supporting thousands of individuals to thrive in life and work.