The Journey to Learner Advocacy
Scott Jacovou-Johnson | Learning & Development Specialist, Civil Aviation Safety Authority
---
Today's world of adult education has deviated from learner to corporate centricity as speed to market, achieving positive return on investment, bottom line profits and learner completion rates counterbalance the need for appropriate strategies that develop skills and knowledge, and are 'best fit for purpose'.
Providing a learners' voice, through effective advocacy, is critical to ensuring learning strategies are 'best fit for purpose' for both individual learners and the achievement of corporate metrics. 
This presentation links the concept of learner advocacy to the selection of optimal learning strategies using practical examples of research, engagement and networking from Australia's Civil Aviation Safety Authority (CASA) and personal reflections of your facilitator – Scott Jacovou-Johnson.
---
KEY TAKEAWAYS
Understanding the learner advocacy concept and its role in determining optimal learning strategies.
Applying a 3-step process for meeting learner needs using optimal learning strategies. 
Customising learning strategies to individual needs through practical accommodations.
---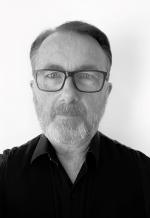 Scott is a passionate and widely experienced adult educator who thrives on developing professional skills in individuals, teams and organisations; increasing self-awareness and building business confidence and competence.
Scott is a highly skilled communicator with experience in establishing and leading teams, conceptualising large-scale business initiatives, and working to engage others in achieving strategic learning and capability development objectives. Twenty-five years of instructional design, facilitation and management experience has developed a sound set of executive competencies and core skills. Scott's extensive career has included project management, instructional design and facilitating technical and non-technical learning initiatives for more than 30 recognisable Australian and international companies across multiple industry segments.
Today, Scott bridges that divide between organisational objectives and learner needs by taking on the challenge of learner advocate – ensuring educational strategies align with learner profiles, preferred learning approaches and workplace application.