'What's In It For Them?' A Guide to Using Variable Rewards in Your Online Learning Strategy
Andrew Bloye | Managing Director, Clear Learning Systems - ClearXP
---
Organisations are relying on digital learning more than ever. To cater to the needs of modern workforces, just providing online course content is not enough.
Learn what drives people to want to participate.
See demonstrations of how large businesses use variable rewards to drive engagement.
Understand how a learning technology system can support a strategy that drives engagement using variable rewards.
See how analytics plays its part; data shows that higher engagement leads to better performance.
---
KEY TAKEAWAYS
Knowledge about variable rewards and how they apply to learning.
What successful implementation of a variable rewards in learning technology system looks like.
Ideas for how variable rewards can be used in your workplace.
---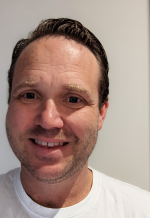 For over 15 years, Andrew has been helping learners get the most out of digital learning. As co-founder and managing director of learning platform, ClearXP, Andrew is changing the landscape of online learning platforms. 
Through his work with some of Australia's largest organisations, Andrew has successfully designed, developed and delivered online training for hundreds of thousands of people. Andrew and ClearXP have been recognised for their work in this space, most recently by being awarded an AITD Excellence Award for Best Use of Learning Technology.
Andrew resides in Melbourne, enjoying life raising a young family.