The Importance of Purpose as Learning Professionals
Dan Pontefract | CEO, Pontefract Group
---
Having a sense of purpose has become table stakes for many of us at work. Equally important, today's organisations are being pressured to begin exhibiting a sense of meaning in their operating practices. If the pandemic taught us anything, our understanding of purpose at work and in life is more intertwined than ever.
Best-selling author Dan Pontefract refers to this balanced state of purpose as the 'sweet spot.' The alignment of purpose between self, role and organisation is critically important for anyone, including those of us in the learning profession.
Hear from the former CLO of Canadian-based telecom giant TELUS, as Dan helps paint a picture of the critical aspects of a purpose-driven mindset.
---
KEY TAKEAWAYS
What are the keys to crafting a purpose-driven mindset?
What should people look for in their organisations when it comes to purpose?
How might someone balance the need for purpose in life and at work?
---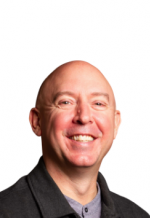 Dan is the founder and CEO of The Pontefract Group, a firm that improves the state of leadership and organisational culture.
He is the best-selling author of four books: LEAD. CARE. WIN. How to Become a Leader Who Matters, OPEN TO THINK, THE PURPOSE EFFECT and FLAT ARMY. A renowned speaker, Dan has presented at four different TED events and also writes for Forbes and Harvard Business Review. Dan is an adjunct professor at the University of Victoria, Gustavson School of Business and has garnered more than 20 industry awards over his career. 
Dan is honoured to be on the Thinkers50 Radar list. HR Weekly listed him as one of its 100 Most Influential People in HR for 2021. PeopleHum listed Dan on the Top 200 Thought Leaders to Follow in 2021 and Inc. Magazine listed him as one of the top 100 leadership speakers.
His third book, OPEN TO THINK won the 2019 getAbstract International Book of the Year. 
    
Previously as Chief Envisioner and Chief Learning Officer at TELUS—a Canadian telecommunications company with revenues of over $14 billion and 50,000 global employees—he launched the Transformation Office, the TELUS MBA, and the TELUS Leadership Philosophy, all award winning initiatives that dramatically helped to increase the company's employee engagement to record levels of nearly 90%. Prior to TELUS he held senior roles at SAP, Business Objects and BCIT.
Dan and his wife, Denise, have three children (aka goats) and live in Victoria, Canada.