What's in a Location Profile?
Julian Davis | Digital Learning Solutions Architect, Simbotix Innovations
---
xAPI is now well on its way to maturing and being adopted by hundreds of organisations. With this comes growing pains as we start to discover just how flexible the xAPI standard can be. One of these is the use and selection of standard profiles.
This presentation will talk about what an xAPI Profile is, how it can be used and the challenge of introducing new profiles. 
To look at how this could be used, a web-based project was developed that looked at using geolocation for emergency service personnel and capturing distances from incidents in real-time, passing xAPI data to a learning record store.
---
KEY TAKEAWAYS
xAPI is flexible to adapt to many scenarios. 
Thinking outside the box can open many more boxes. 
Data out is only as good as what goes in.
---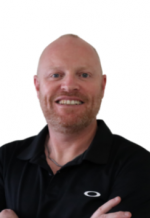 Julian Davis is an award-winning digital learning systems architect, presenter, facilitator and author. Julian has been involved in web and learning technologies for over 25 years, giving him a vast knowledge base and experience to understand what organisations need when it comes to digital learning (or eLearning).
He has extensive knowledge in many different learning technologies; however, he has focused on experience API (xAPI) for the past 5 years and how this emerging technology can be used to bring together orphaned digital learning systems or platforms, enabling greater exposure to learner behaviour through the use of learning analytics. 
Julian is well regarded in the global xAPI community for innovating solutions and adapting to xAPI. As well as being an active member of the Australian xAPI User Group, he is an associate fellow with the Australian Institute of Training and Development (AFAITD) and the president of the QLD/NT AITD divisional council.