Showing Up
Michelle Ockers | Founder & Chief Learning Strategist, Learning Uncut
Tony Sloman | Director, Passion & Purpose
---
Learning professionals have long aspired to have a bigger impact in their organisations. In response to the uncertainty and challenges faced in 2020, many of the barriers that blocked this aspiration dropped. Learning strategy shifted significantly as did the way learning is perceived in many organisations.
What is needed to preserve and leverage the gains made? Now is our time...if we 'show up'. 
Michelle and Tony will share their personal and professional journey; what they have learned about courage and confidence through circumstances that have tested their limits and how this enables them to show up. They invite you to reflect on your own journey and awaken courage in yourself to show up, embrace your vulnerability and to have impact amidst uncertainty. 
---
KEY TAKEAWAYS
How to embrace uncertainty and vulnerability. 
How to tap into your journey to awaken courage and confidence.
How the way you 'show up' impacts others. 
---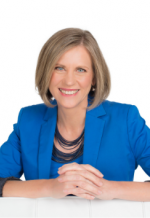 Michelle is the founder of Learning Uncut. She works with leaders who want learning to make a bigger impact in their organisation. Her core expertise is organisational learning strategy, capability uplift for learning teams and continuous learning skills and practices. She has worked with organisations in a range of industries including defence, public sector, aviation, manufacturing and financial services.
Michelle was awarded the Australian Institute of Training and Development's 2019 L&D Professional of the Year. She also received the 2019 Jay Cross Memorial Award for outstanding contribution to the field of informal learning.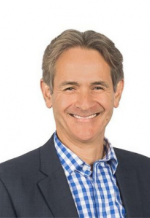 Tony is the director of Passion and Purpose – an organisation that 'empowers leaders for influence in high-stakes situations'. P&P clients are corporate, government, medical and professional services including Asahi Beverages, AGL, Toshiba, Australian Federal Government, NSW, QLD, WA government.
Tony developed an approach referred to as the EMPOWER METHODOLOGY - transforming how we 'show up' in communication where confidence, influence and authenticity is tested. Tony is an AITD facilitator for Presentation and Facilitation Skills. He graduated from the prestigious Guildhall School of Music & Drama in London with a diploma of professional acting and holds a Bachelor of Science (IT, accounting, psychology, philosophy), 2 x graduate certificates in executive coaching, training & assessment.
When he is not facilitating or coaching, Tony loves; swimming in ocean water all year round, writing, nature, meditation, time with family, friends and 'Albie'.