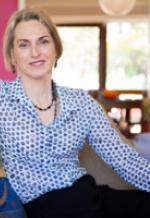 Dr Cathryn Lloyd is an experienced facilitator, creative development coach and educator.
She is Founder and Director of Maverick Minds, a creative consultancy that designs powerful and flexible learning experiences for a range of people and purposes. She has over 20 years' experience across the creative industries, business, management and education. Underpinning her work is a belief that creativity is at the heart of human endeavour and is a much-needed capability regardless of the work we do. Cathryn draws on a range of experiential, creative and action learning processes that enable clients to gain insight and self-awareness.
 
Cathryn holds a Doctorate in Creative Industries. She is Australia's first certified Creativity Coach with the Creativity Coaching Association. She is an accredited Action Learning Facilitator with the School for Social Entrepreneurs and member of the Action Learning Research Action Research Association. Cathryn is a certified Learning Professional Master Facilitator and Fellow of the Institute for Learning Professionals. She presents at conferences, writes articles and academic papers and continues to explore her own creative practice.