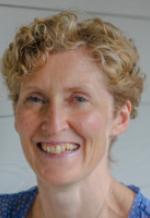 Dianna is an instructional designer and trainer with more than 12 years' experience, designing, developing and delivering training across the legal industry, in digital marketing, not-for-profits and in community service.
Dianna found her love for training while working in the legal industry. She started a training business where she developed and delivered training across law and credit management procedures that lasted for seven years.
Since moving to Australia, she's focused on instructional design and added eLearning development to her skills.  In 2019 she became the director of Training Wizard, helping organisations to develop learning journeys, both online and offline.
 
Dianna is a true example of a life-long learner, holding both a Bachelors and Masters degree in Law, a Bachelor in Business Economics and a Bachelor in Judicial Services. She also holds a Cert. IV in Training and Assessment, and attends courses in Instructional Design and training on a regular basis. Dianna is also a Certified Professional Behavioural Analyst (DISC).