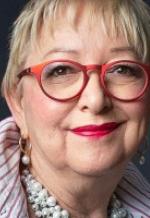 Speaker, educator and author, Nina has been engaged over 2,000 times as a keynote speaker and workshop leader in Australia, New Zealand, Singapore, Japan and the South Pacific by more than 500 organisations over the last 20 years.
She has published a number of books, produced five training videos, been invited on radio as a guest expert and written dozens of published articles.
A Queensland University graduate (Bachelor of Arts, Diploma in Education), Nina is one of approximately 750 professional speakers worldwide to have earned Certified Speaking Professional (CSP) accreditation - the highest international speaking designation awarded to members of the Professional Speakers Association. Nina founded training company, Brainpower Training, and leads a team of Facilitators Australia-wide.
From 2012 to 2013 Nina served two terms as NSW State President of Professional Speakers Australia. Nominated for an Educator of Excellence award by Professional Speakers Australia, the Australian Institute of Training and Development awarded her an Innovation in Learning award for her program design.